Every people well most of the people having their own smartphones in their hand.So they can have lot of fun with that by seeing short videos or making short videos to impress others and Show them your talent.there is a lot of app is here for making short videos but not all them like video yes that's the name of that app.we are going to see tha app features and how it's going to work.But before you can download the app by searching snack video in play store
App features:
1.you can see unlimited videos of comedy,gaming,fun,pet etc
2.you will have your personalized feed to see your kind of videos.
3.you can create the own video with music given by others
How it works:
Install the app from play store
Give the permission to that app
Directly it will show the video feed that you can watch many videos
For create and save your progress you need register with any kind of social networks.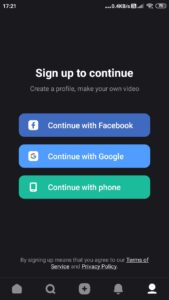 You may have seen many short video makers but this may be one of the finest hope you loving it.i am gonna give the download link below.