Here is the list of the Top 10 Best Photo Editing Apps in 2021, You may search in any place to find which is the best photo editing apps for making your own graphics edit on the pc or mobile for free.
You know in recent times how important is graphics because everything we use online is made with graphics tools, So everyone will like to work on the graphics software for their own purpose.
Using Free graphics Design Software will help you to edit your own pics or family pics that only needed for your own use because if you are not a professional user of graphics the busying the software for editing is an unnecessary thing to do.
So people love to search in google to find which software is best for editing your photos and videos for free I will tell you one of the free apps that are used to do the job for you.
That you can find all apps in the play store 
Snap Seed
The Snap seed app is known for its best performance while coming to the editing departments, and this is totally free app, you can find a lot of the best features for free and without spending money.
Key Features.
1.It has 29 tools and editors to do the edit.
2.Save your preset and use them later
3.You can Open Jpeg and Raw files
With the free and breathtaking features, we can list this as first in this list.
Download Link – Play Store
Canva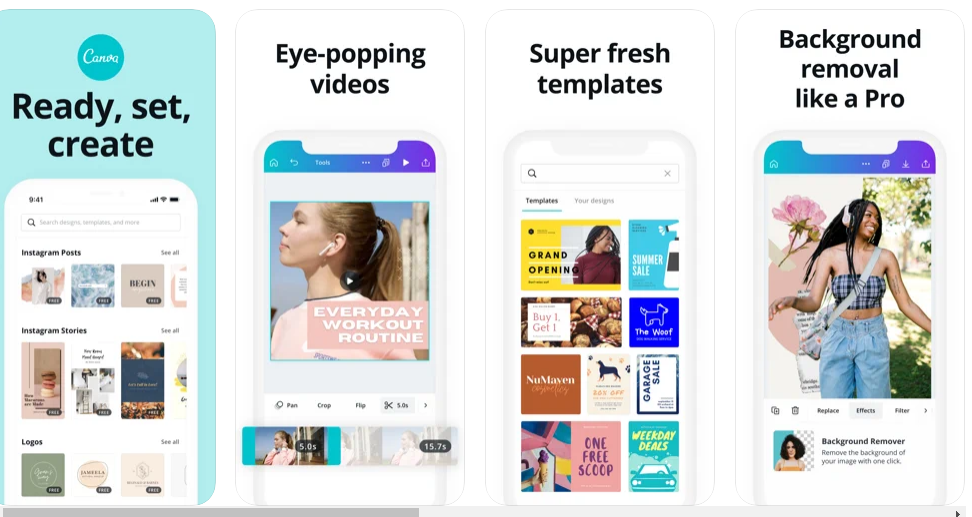 If there is one app that you must not miss in the photo editing segment then it will surely be called 'Canva'.
The canvas app is one of the best Photo editing Designing an app for every kind of person, You can access many good features and templates for your designing even if you are a free user.
They have their own website to create great photos, But you can get the same experience with the app as well.
You can clearly see this app is getting 4.9 Ratings in the app store which other apps don't have.
Key Features,
1.It has a large amount of Templates collection of 60,000 plus unique templates
2.This App has a 700 plus Option to add your texts to the picture.
3.Canva has a separate segment to manage your Social media edits, You can choose before the edit which one you need to go with
Download – Play Store
PicsArt Photo&Video Editor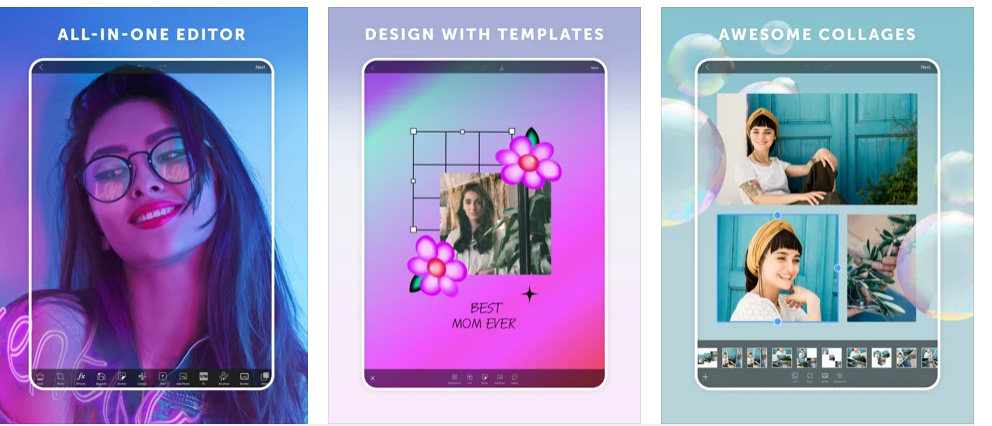 In the photo editing market, this is the most important app for its performance, You can clearly see the Quality app by seeing its rating on Play Store and App Store.
This is a most famous app and download by a Billion people and still counting more, You just can't miss the features of this app.
Even this app is not totally free but still done its job with the free version.
Key Features,
1.Good Background changer and Object eraser in the market
2.Want to write down in your Pitcutre then you have  200+ aesthetic fonts to use with.
3.You can easily blur your background with the easy selection tool.
Download – Play Store
Affinity Photo (iPad only)
Another good photo editing app for the professionals that you can find only in the app store and it's not free you need to buy the product to use this app.
The cost of this app is around will be,
Make sure this app is totally ok for you before spending the amount.
Key Features,
For the quality, this app is the app of the year in-app store,
1.Support Biggest massive size of image up to 100 Megapixel
2.You can use the Pan and Zoom Option at 120fps
3.You can work with all standard formats like PNG, TIFF, JPG, GIF, SVG, EPS, EXR, HDR, and PDF without any problem.
Pixelmator Photo (iPad only)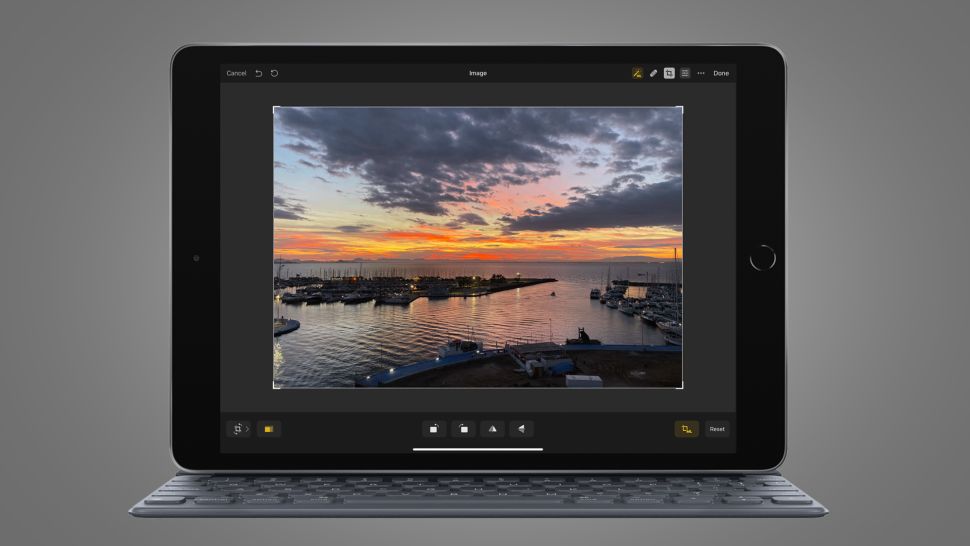 This is another great photo editor which is also available only for ios, So if you are an iPad user then it will be a very good app to edit your favorite photos.
For premium amount for us,
This app also has a good customer rating in-app store above 4, So don't miss this app if you are an iPad user.
Key Features
1.The quality of this app is really high so you will get professional results.
2.One of the best Remover tools is available to remove any unwanted objects in your photos.
3.The color adjustments available in this app is more like desktop editing, So you will get clear and perfect color results.
4.This app will let you Mix the colors and create the new one for your editing.
 Adobe Lightroom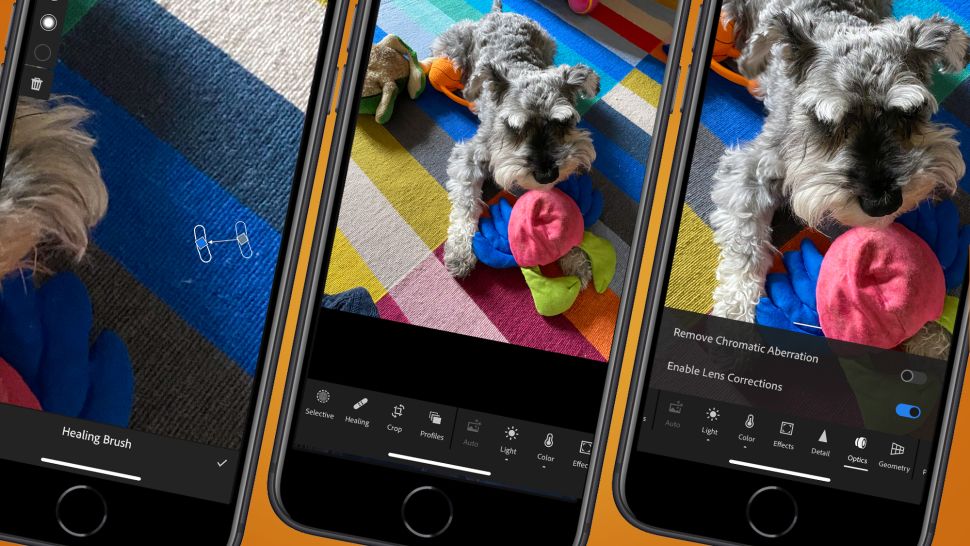 Adobe is known as one of the best editors for pc, But it also a great editor for the phone as well.
It is available for both Android and Ios as well.
Adobe  Lightroom is one of the powerful editors in the market, Some of the features only available for the premium user and you need to pay for that.
The price for the Adobe Lightroom is,
Android (£free or from US$1.99/£1.79/AU$2.99 per month)
iPhone/iPad (£free or from US$1.99/£1.99/AU$2.99 per month)
Key Features,
1.Inbuilt camera will give you Professional DSLR-looking pictures within the phone.
2.Cloud storage will give you the freedom to save your progress in Adobe Lightroom
3.Save your presets and apply them for later use within the app.
Download Link – Play store
Adobe Photoshop Express:Photo Editor Collage Maker
Here is another good app from the Adobe community, They never fail to surprise us with their great and unique designs to edit the pictures.
This app too has easy to use interface and big tools are at your fingertips.
This Pro app so you need to buy the subscription for accessing every feature that they are providing.
Key Features,
1.You can easily fix crooked images and correct distorted camera angles with the easy method.
2.If you think your Picture is too colored then you can reduce the color noise with the option that they are giving.
3.Love to create the stickers then use the sticker maker to create the stickers.
Download – Play Store
Darkroom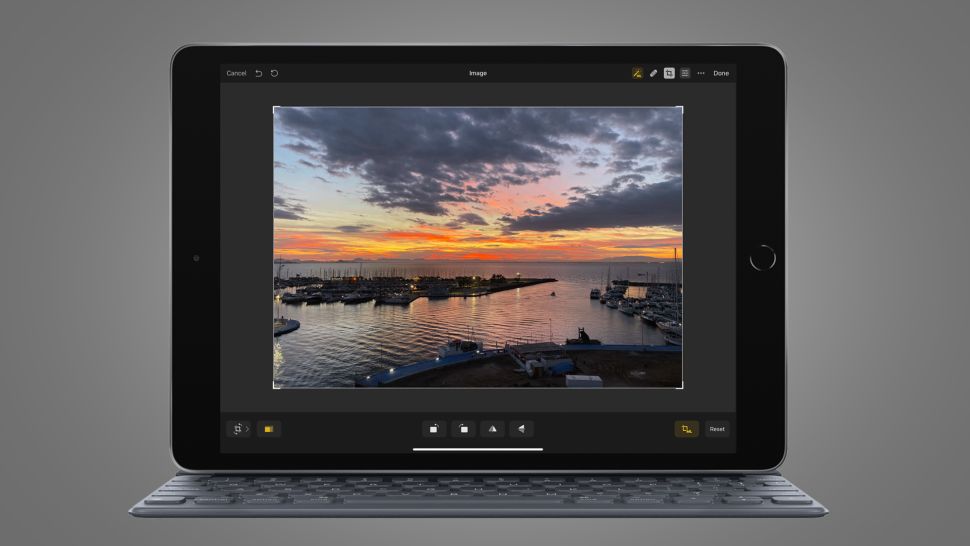 One of another good photo editing app for your phone, it's not totally free but you can enjoy some features with the free version also, This app is available for both Android and Ios as well.
Let's see the Key Features,
1.You can do the Raw editing and get perfect results.
2.Many filters are available in the Premium version but still, you can create your own filters.
3.You don't need to waste the time Importing.
4.You can edit the photos in the batch.
Download – Play Store
B612 -Free Selfie Camera, Photo Editor & Video App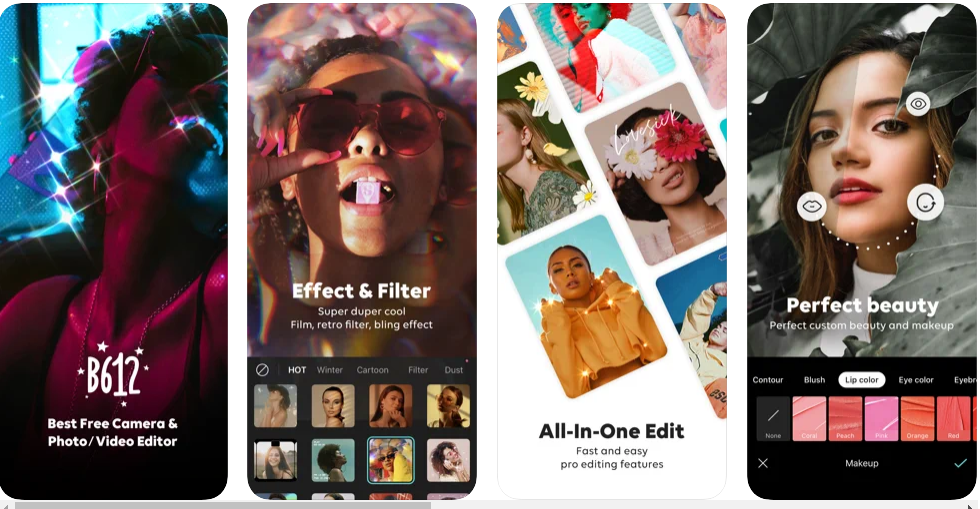 If you are a Selfie lover then you must try the B612 Photo editor, This is a free photo editor that available for both android and ios smartphones.
This app is Specially made for editing the Selfies and you can feel the difference while editing.
For unlocking all the features you need to buy the Premium version.
Key Features,
1.Inbuilt camera app to take tremendous selfies within the app.
2.You can create your own filters and share them with your friends.
3.Smart beauty option for your face enhancing.
Download – Play Store
 TouchRetouch
You can find the what is the specification of this with the name of this app 'TouchRetouch', Mostly you can do everything with the help of this app.
This is not totally free app and available for both Android and Ios.
The prices are,
Android (US$1.99/£1.99/AU$2.99)
iPhone/iPad (US$1.99/£1.99/AU$2.99)
Key Features,
1.This app is especially for removing objects from your pics.
2.You can remove Pimples and skin blemishes with ease.
3.You can Remove every object that you think that are ruining the picture.
4.Specially made for removing objects and done that job pretty well.
Download – Play store